ADAPT Net Impact: 15:1 Return on Investment [request case study]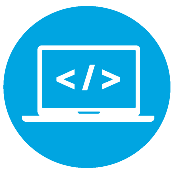 Software as a Service might be the epicenter of profitability %. Profit margins in some software based businesses are not uncommon to reach 75%+, which is why from time to time you see those businesses going for 10x +.
The sweet spot around SaaS, because of the nature of many software offerings, cause the reinvestment strategy around digital asset creation to be a no-brainier. When you can put 3 dollars into PPC as an example and get 7 out. Why not continue growing/investing as much as you can? When you can turn the software into a thought leader, you have real, long term value.
Adapt has experience growing SaaS models as well as creating them from scratch. Not all side projects are a hit but there is a recursive formula you can follow for growing SaaS organizations that Adapt has fine tuned over the years as seen below: